Simplify your
MarTech QA
Omnibug provides you the tools to quickly and easily verify that your marketing technologies are implemented properly.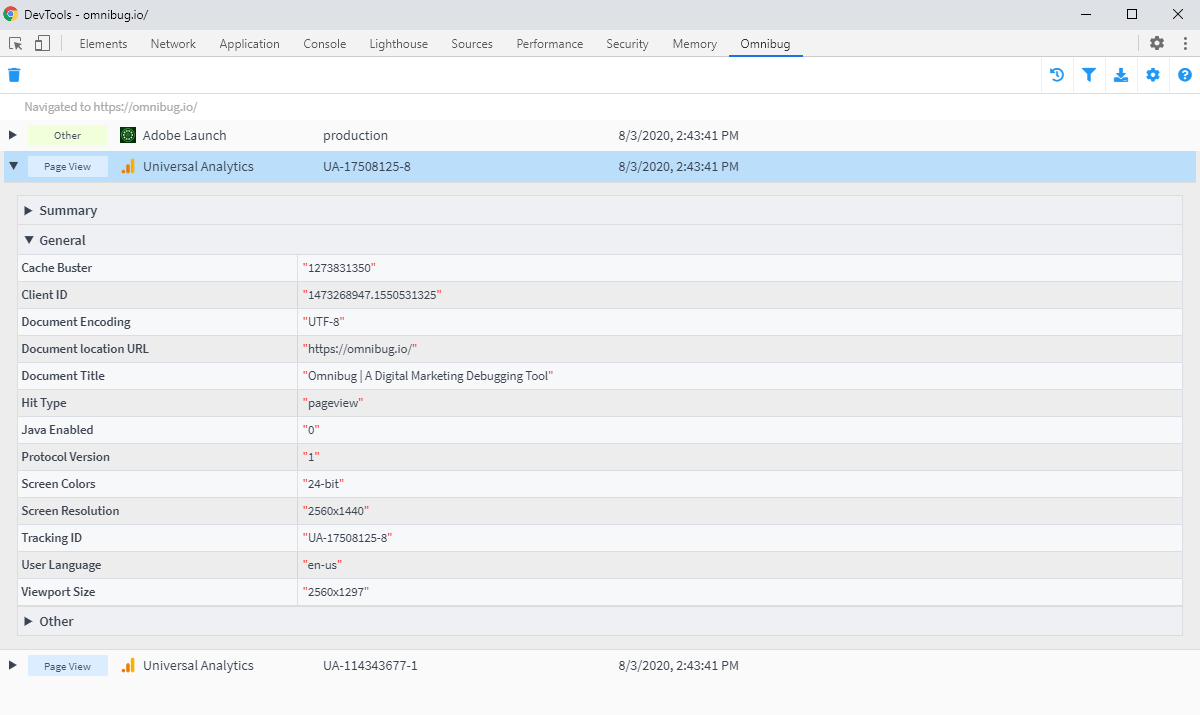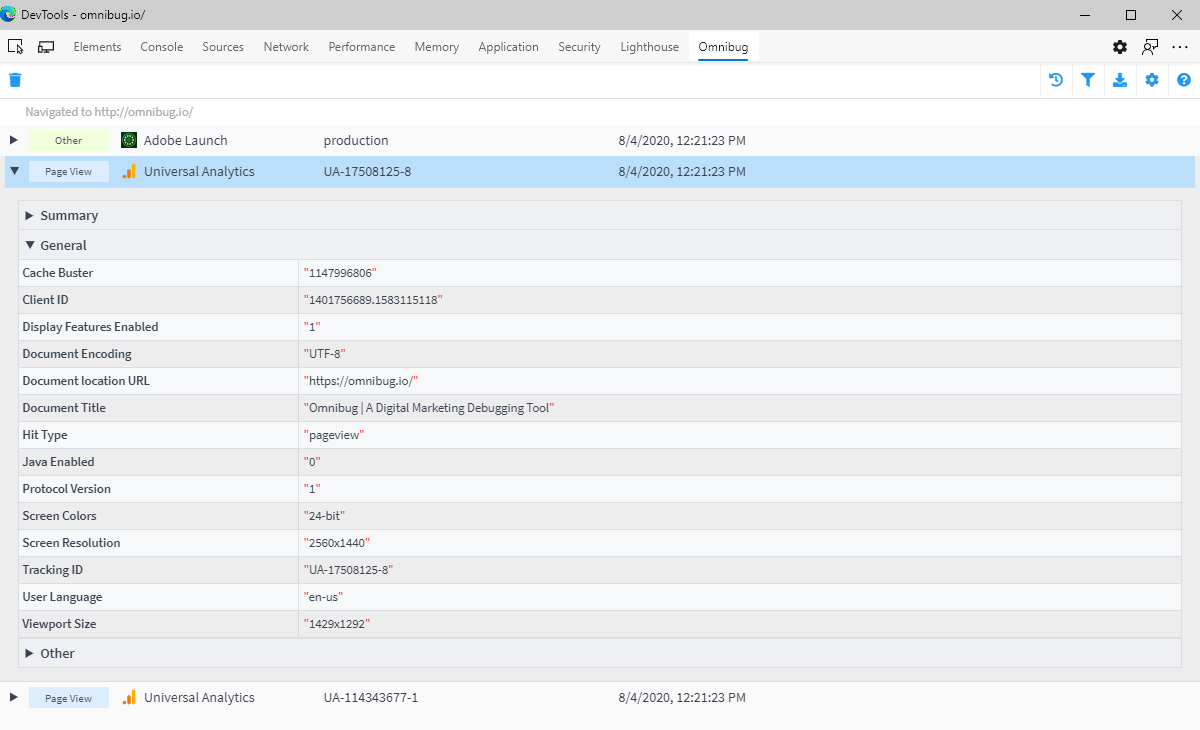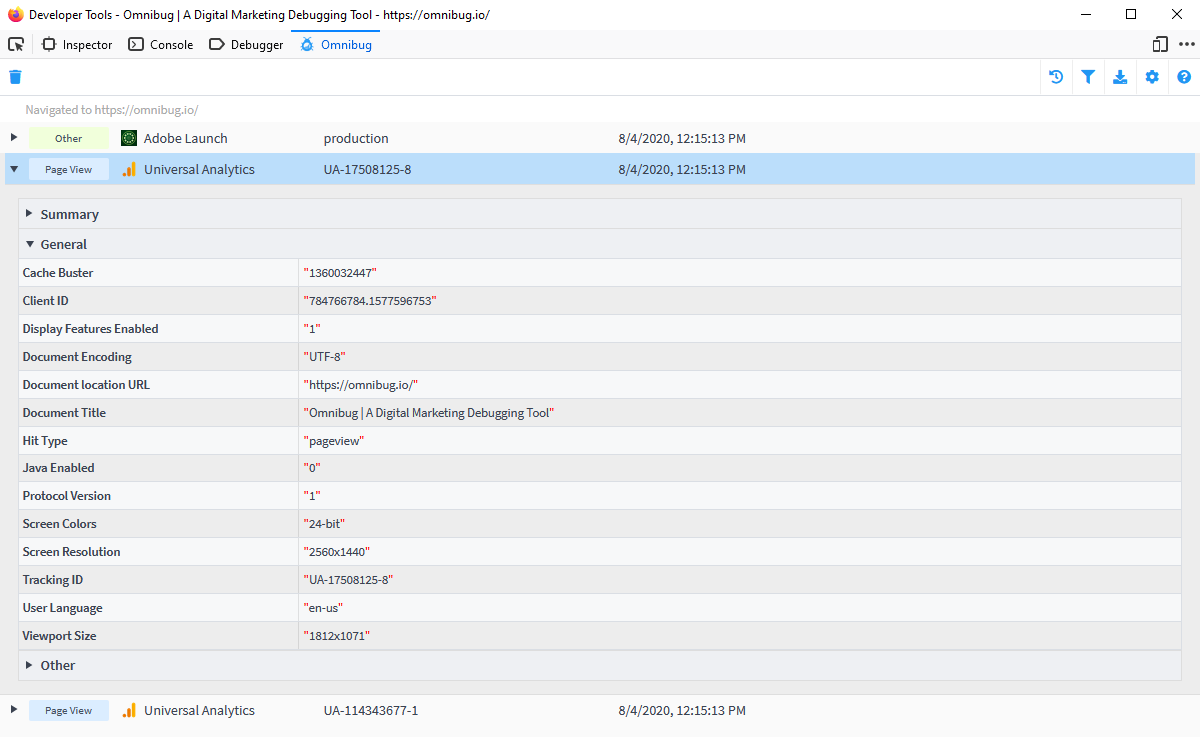 Verify with confidence
Understanding if your MarTech tools are working properly shouldn't be a difficult task, but unfortunately most vendors haven't made it easy. From the lack of technical documentation to outdated browser extensions, doing quality assurance on these tools is usually a task that requires deep tool knowledge. Omnibug simplifies the QA process.
---
Easily Understand Requests

See what values are passed in a user-friendly manner; no more trying to figure out what "pv" or "v0" stands for.
Filter & Find Your Tools

Quickly filter out providers that you don't need to see, or search for requests matching a certain account ID.
Export Your Session

Add custom notes to each request found by Omnibug, then download all requests to either a CSV or Tab file.
The Features You Need